Here is the process for installing a Seat Concepts (or any other) cover on a typical motorcycle seat.  While this is shown on my DR350 the same procedure works for most any bike.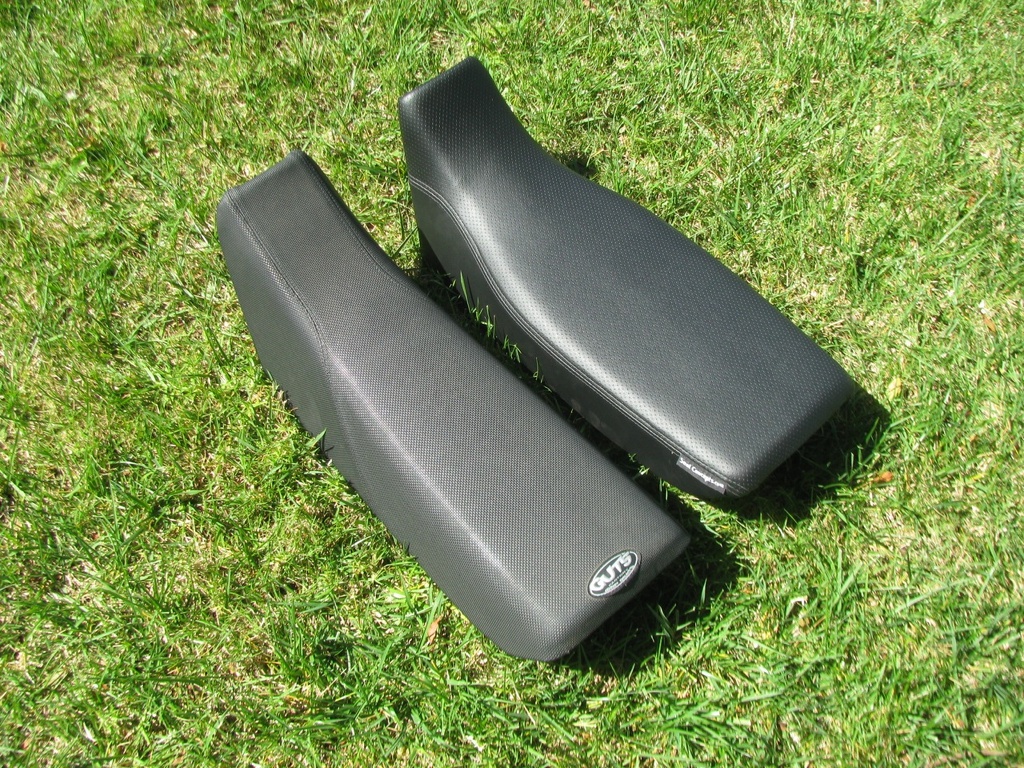 So the bike came with a gripper seat cover. I don't think I'm rally going to like this. I love my Seat Concepts cover on my KLR so we know where we're going.
I happened to see that Stoke from ADVRider had no plans to use the Seat Concepts cert. he won at last year's DVNR raffle so i tried to buy it form him. He refused.  He insisted on giving it to me, I owe him some liquid for sure.
Since I'm not 100% sure that I won't like the Gripper I decided to source another seat pan. I found a dirt model seat on eBay, these supposedly have taller foam. I don't care! The cover and foam will go right back to eBay soon.
Read this Tech Article for more information.