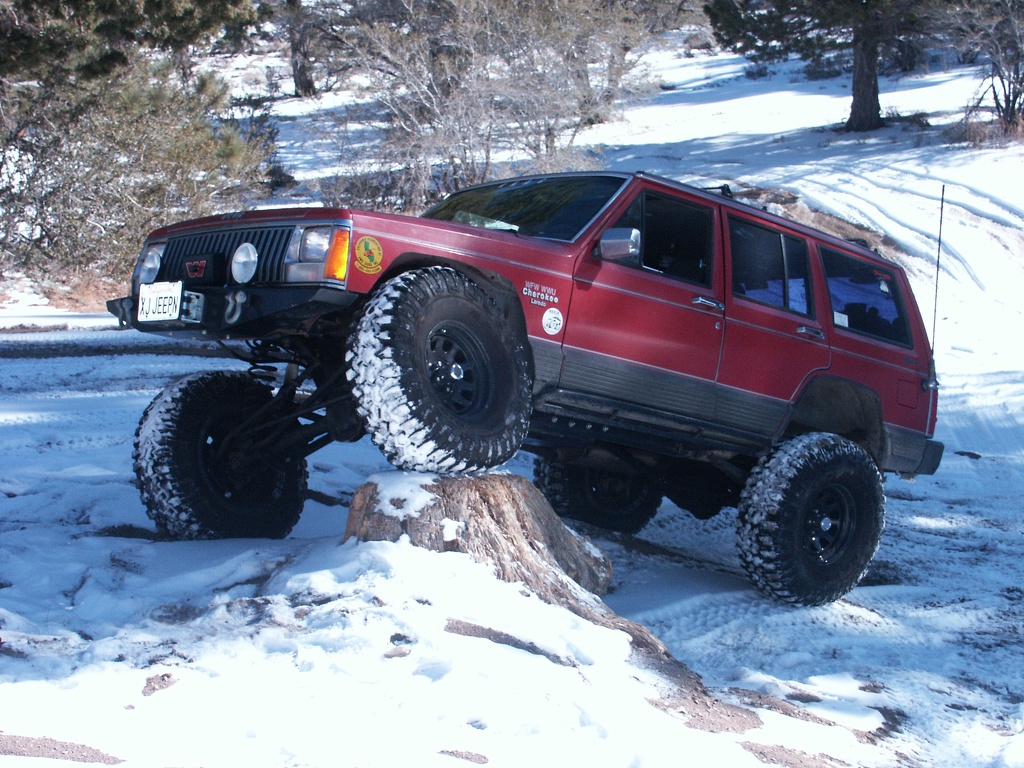 January 2007, John Bull Trail, Big Bear, California
This is my first Jeep…

September 1998, Palos Verdes, California
Since then the Jeep has gone through a few different transformations to end up how it sits now.  The current specifications are:
1989 Jeep Cherokee Laredo
4.0 Liter I-6, under-powered for the current build
Original intake.
Old-pattern BORLA header feeding 2.25″down pipe leading to catalytic converter.
2.5″ cat back exhaust with beat up Magnaflow muffler.
Stock 21 spline Asin Warner AW4 Transmission with upgraded cooling.
NP231 transfer case with Tom Woods slip yoke eliminator and drive shaft.
High pinion 27 spline Dana 30 front axle with 4.88:1 gears, alloy shafts, and an ARB air locker.
Low pinion 30 spline Dana 44 rear axle with 4.88:1 gears and an ARB air locker.
5.5″ – 6″ of lift using Tomken coils in front with spacers and a custom hybrid leaf pack with a mix of Tomken and Mopar leafs.  The front suspension is linked with a TNT Customs Y-Link radius style long arm kit.
Currie Enterprises Inverted Y steering.
Stock disc/drum braking with upgraded 1995 XJ dual diaphragm master cylinder / power booster.
35×12.50 15 Goodyear MT/R tires on ProComp aluminum wheels.
TNT Customs bellypan / crossmember (part of Y-Link kit), Mopar gas tank skid, JKS Manufacturing SuperNerfs, Loose Nuts front winch bumper, and Custom 4×4 rear bumper with tire carrier.
Warn M8000 electric winch, universal aluminum CO2 tank, regulator, and bracket for air needs and Mobi-Arc 200X mobil welder for when the fit really hits the shan.
Raingler cargo net.
Click here to see all posts about the Red Jeep.
Sequoia