Okay I finally got a bit of time to complete teardown of the KLR engine.
As expected the bearing on the right hand side of the output shaft is damaged.
The debris you see appears to be coming from the race for this little bearing:

I didn't bother pulling the bearing off of the shaft because I already know I need to get a new output shaft.
I also knocked the outer race of the left hand bearing so I could look at the condition of the case.
Outer: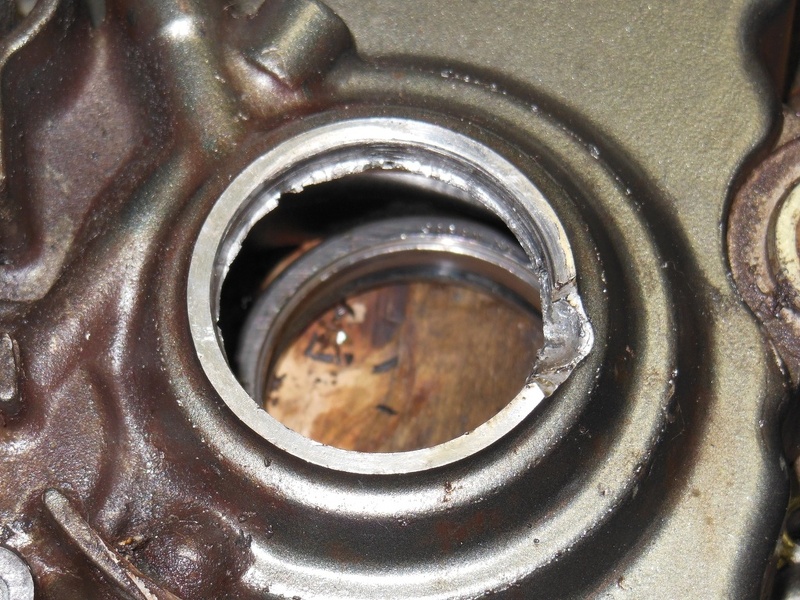 Inner: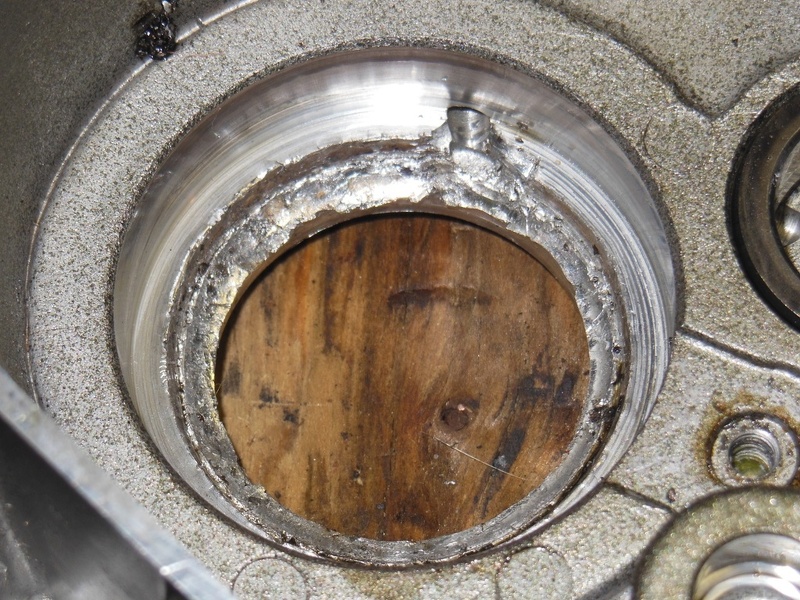 So the plan of action right now is to find some good, quality photos of what this bore is supposed to look like. After I've figured whether it's feasible to have the case welded and re-machined or if I'm looking for a set of cases. I will also need to get a new output shaft.
From there I should be able to flush out all the bearings and reassemble. All of the other bearings feel and look great.
Some of the recovered pieces of bearing, seal, and race.

Now that I know the extent of the damage time to figure out fixing it.  I'm working on a deal for a DR350 to relieve some pressure, it won't be replacing the KLR but the KLR will be going on the back burner while I get the DR350 ready for the ADVRider.com Death Valley Noobs Rally this year, it will be fun to do it on a bike that's 100 pounds lighter than I'm used to.