Joel form ADVRider put out the word that he wanted to build a crew for the Azusa Canyon cleanup. Me being an avid volunteer with the USFS I jumped right on it. We even got to get some riding in on a normally closed trail.
More below:
It was a good time with the Aventure Moto Trail Crew!
This was our play area.

We cleared quite a bit of garbage out of there.
When I flipped this blue half-barrel over my heart skipped a beat when I thought I saw a milk crate inside! Upon closer inspection I saw it was just a shopping basket.

I got all of my garbage, including that stuff, from the far bank of the river. I also saw some pretty art.

Also found these:

After the cleanup we went to have lunch at the free-BBQ and stayed for the raffle.
Then we went riding!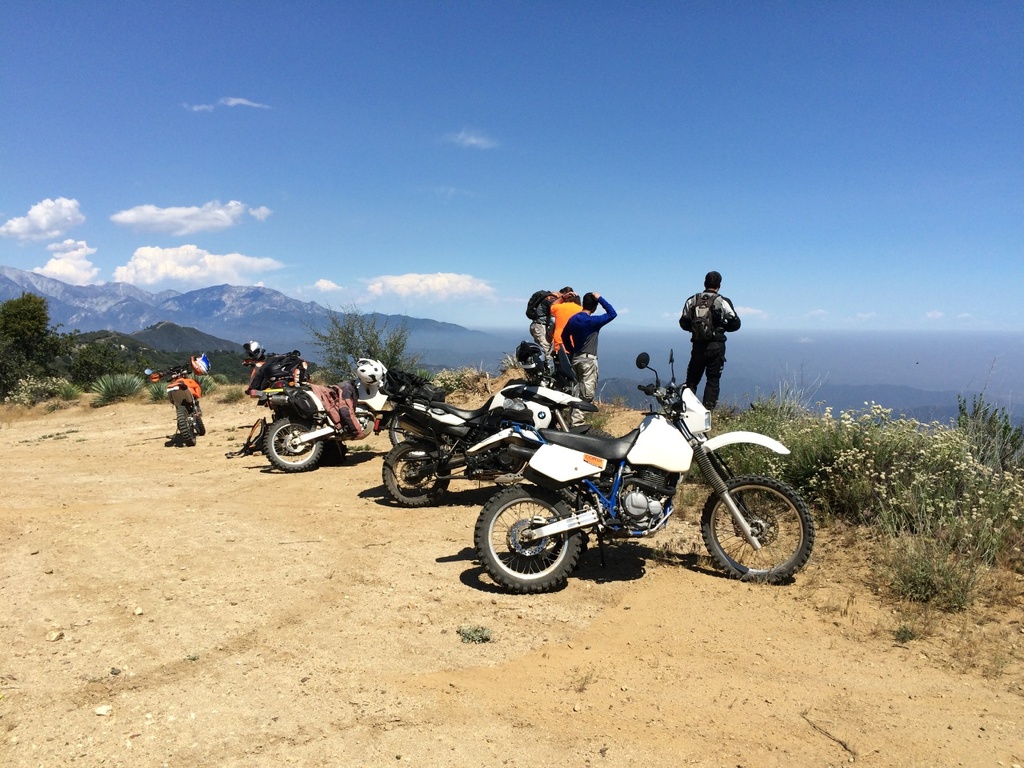 And last can't miss Jason's sweet little ride

It was a good day of volunteer work. I hope to do more with the moto crew, even if I'm usually the supplies bitch in the Jeep.