Today I did an oil change and addressed the side stand. As mentioned earlier the side stand mount had been bent since I owned the bike and has only gotten worse. I tried to pound it back into place but that did not hold, clearly the metal was fatigued.
Here it is out of place. It should be one solid line, not bent outward like this.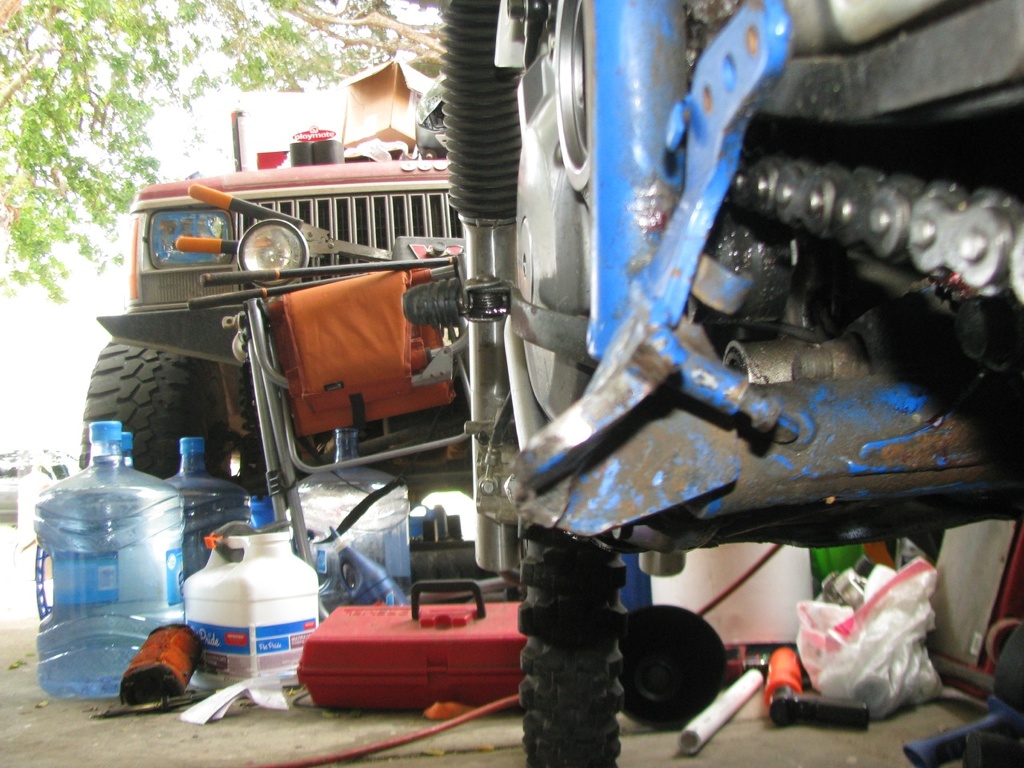 Sorry for the crappy photos, I didn't verify focus.

So after looking the problem over and checking into my stock of scrap steel I developed a plan. I would have liked to have replaced more material or re-engineer it entirely but I was a bit low on 1/4″ stock and didn't have the time to get too deep into the rabbit hole.
Step one. Cut the bad part out. I also decided to cut the side stand switch bracket out since I'll never put that back on.

Now roughly lay it out on some well-aged 1/4″ stock (this steel is at least sixty years old, it used to be a shelf support my great-grandfather built).

Now check to make sure my new piece fits.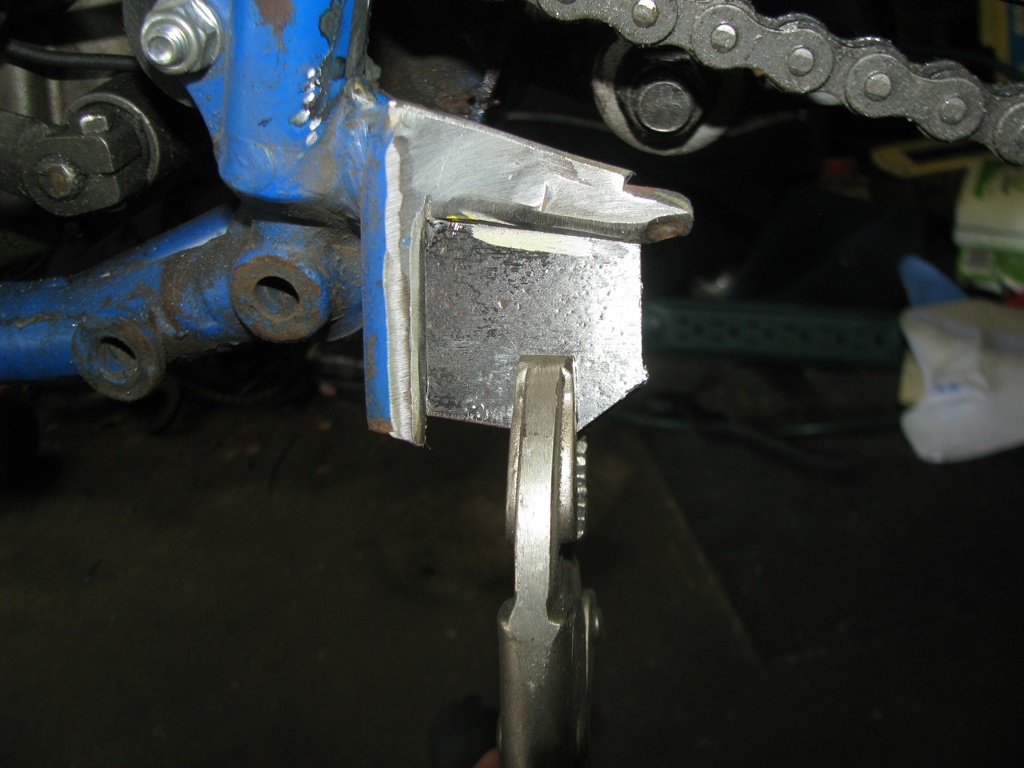 Then burn it on and drill the hole.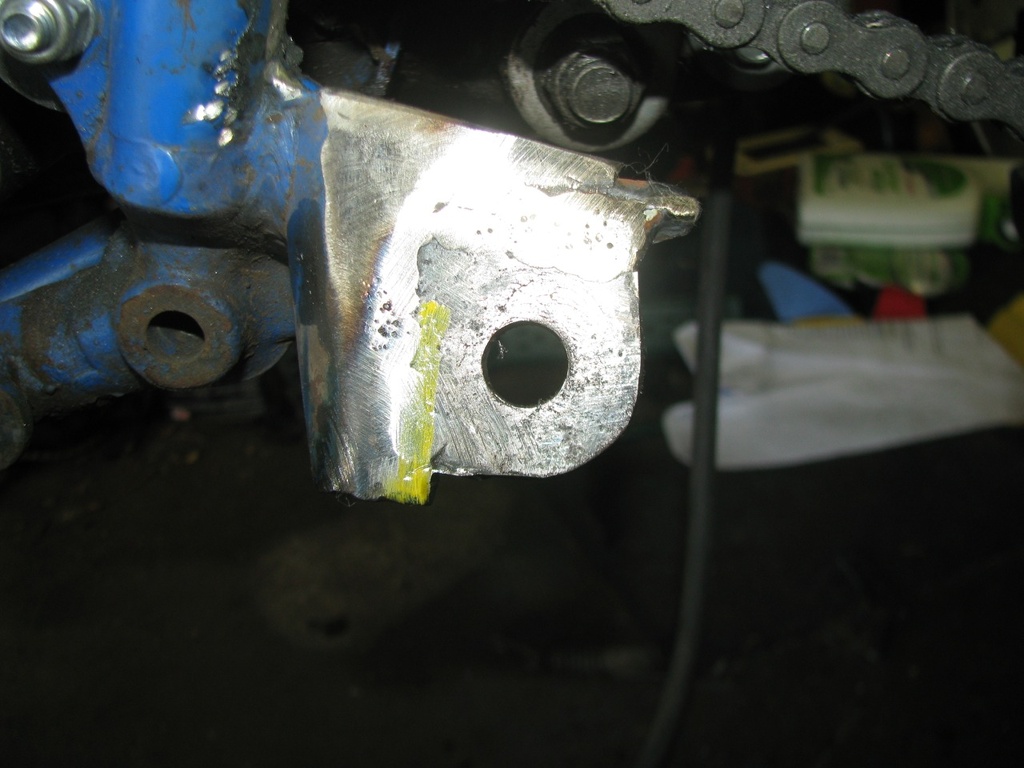 Since I was unable to get a gusset in on the back side I decided to add this simple gusset on the top. While this won't really do anything for the exact problem I was having it should make it marginally stronger.

Bit of black primer and it's good enough for DVNR. It seems to hold the bike up well. We'll see how it looks by the end of the weekend.

Getting closer to DVNR!