We heard some reports of trees down on 2N49 so I mobilized a crew to correct that. While we were up there we hit 2N04 to check on it.
As usual 2N04 was pretty low maintenance. The only issue we found was the Arrastre Creek crossing.
After that we headed back to camp for the night.  Sunday morning we took off to take care of 2N49.  We had multiple tree issues here, we moved them off the trail with two winches. At some points we had to cut them back with loppers and battery-powered Sawzalls.  At some point I need to get my chainsaw certificate so we can really get some work done.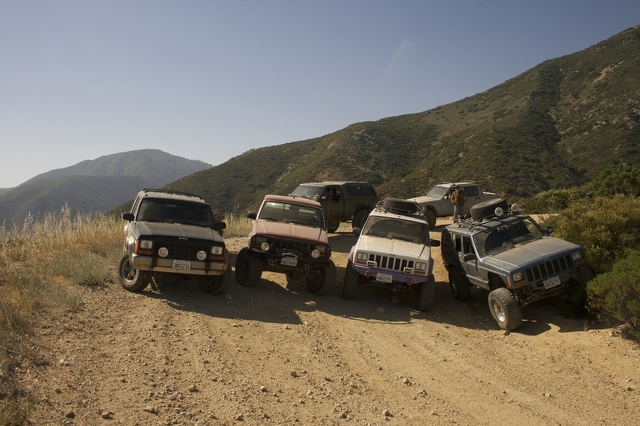 That's it for this day!  Thanks for the help John, Beamer, Mike, Paul, Carol, and Sarah.