Well after the past year of not doing anything to the DR350 other than riding it and changing the oil it was time to give it some love.  The 2016 Death Valley Noobs Rally is coming up so I decided to get a 
Skaggs Rack
 for the bike.  I wanted to paint the rack the same color as the frame so I contacted Jared to ask if I could get an uncoated version.  He went one up on that and got it powder coated in a very similar color to my old blue frame.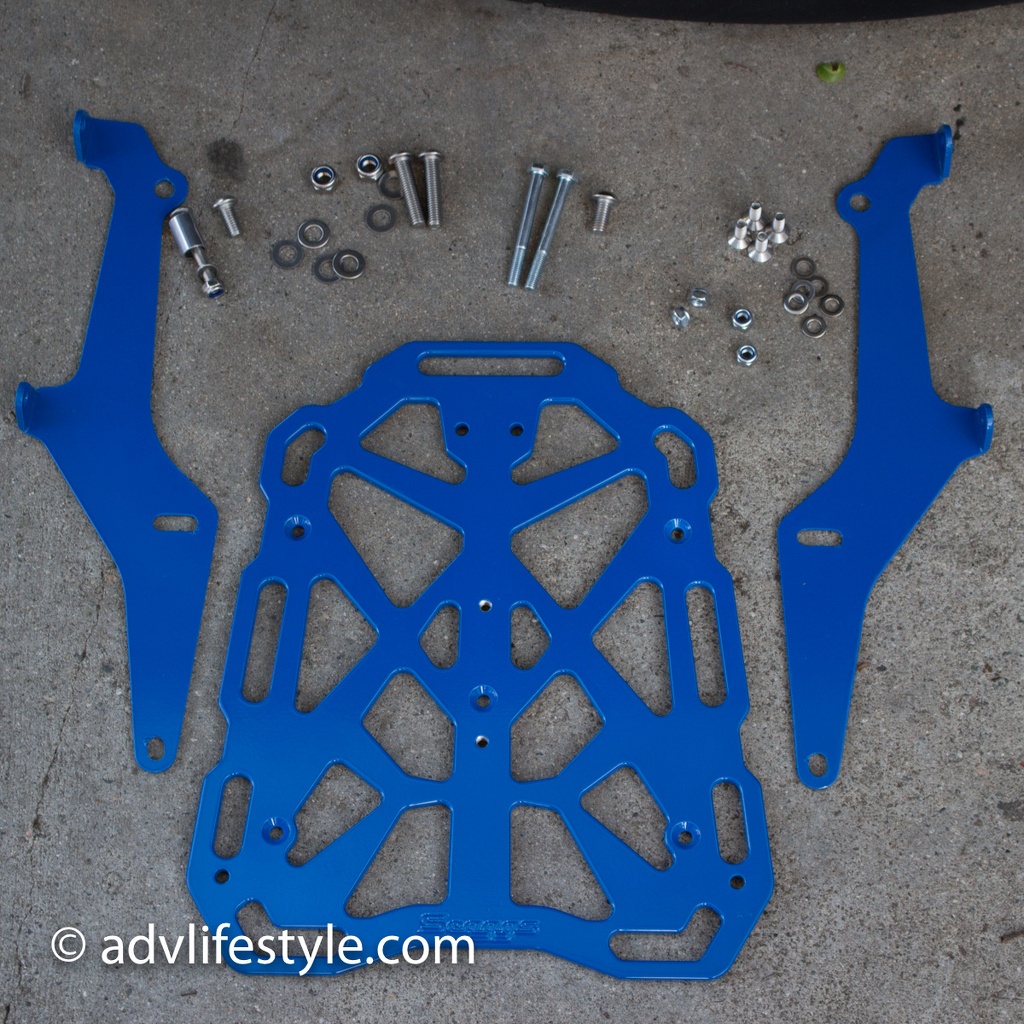 It came out great and cost no more than the standard color.
To start the installation I removed my factory luggage rack.
Yikes.  Those stickers gotta go!
I got the rack on and replaced the turn signal that had been broken for the past nine months.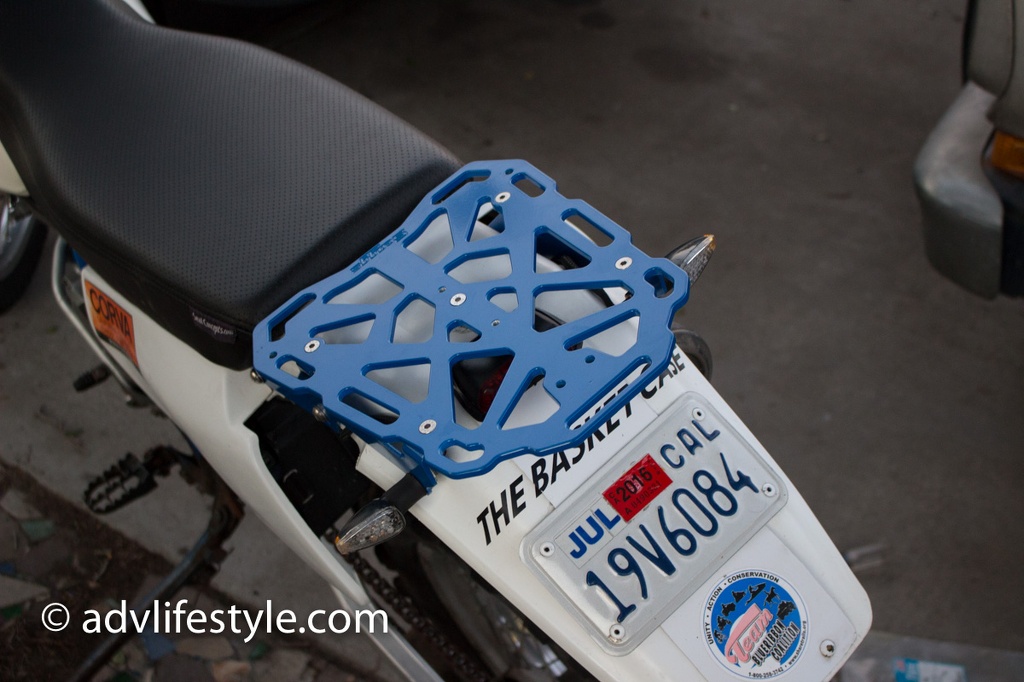 This rack looks great and will help hold my gear down.  I plan to get a 1 gallon Rotopax for it, the rack is pre-drilled and tapped for a Rotopax bracket.
If you're looking for a rack I highly recommend the 
Scaggs Moto Designs
 rack.  This machined aluminum rack is study and light and has plenty of places to lash gear.
Sequoia