I got up at 7 and stumbled over to PSR for their breakfast buffet. It is nice not to mess with making breakfast nor having to clean up the dishes. After breakfast I tended camp a little bit and planned my kickstand repair operation (i.e. I procrastinated).
Good place to procrastinate.

After rummaging around in my friend David's spare Jeep parts bin I found the perfect bolt to get the stand working. Time to get productive.
The mounting tab bent out a bit during the break.

The stand ears splayed out, Lior helped me pound the back into shape Thursday night but this crack remained. I didn't have a welder on me so I left it there, I'll fix it at home.

When the stand popped off it overextended both springs.

I started out by pounding the tab roughly back into shape. This is 1/4″ steel so it takes a good hit to move.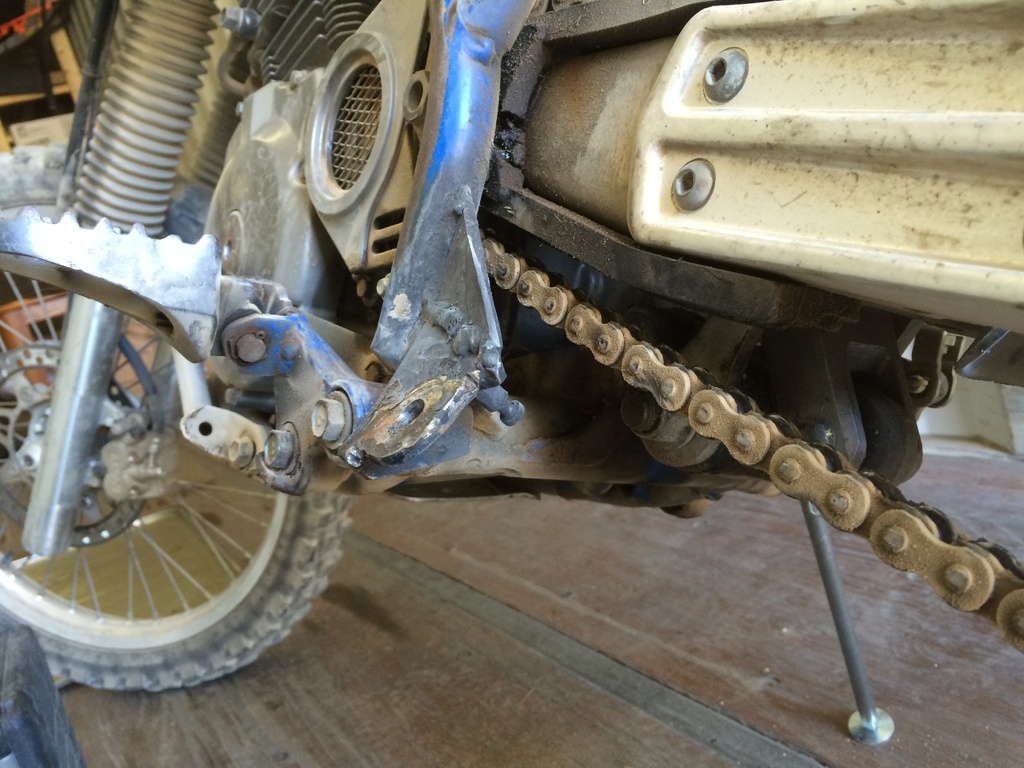 I then did my best to straighten the springs.

Then back together and all set. This repair would last me through the weekend. I'll come back and do a better repair after the dust from the event settles.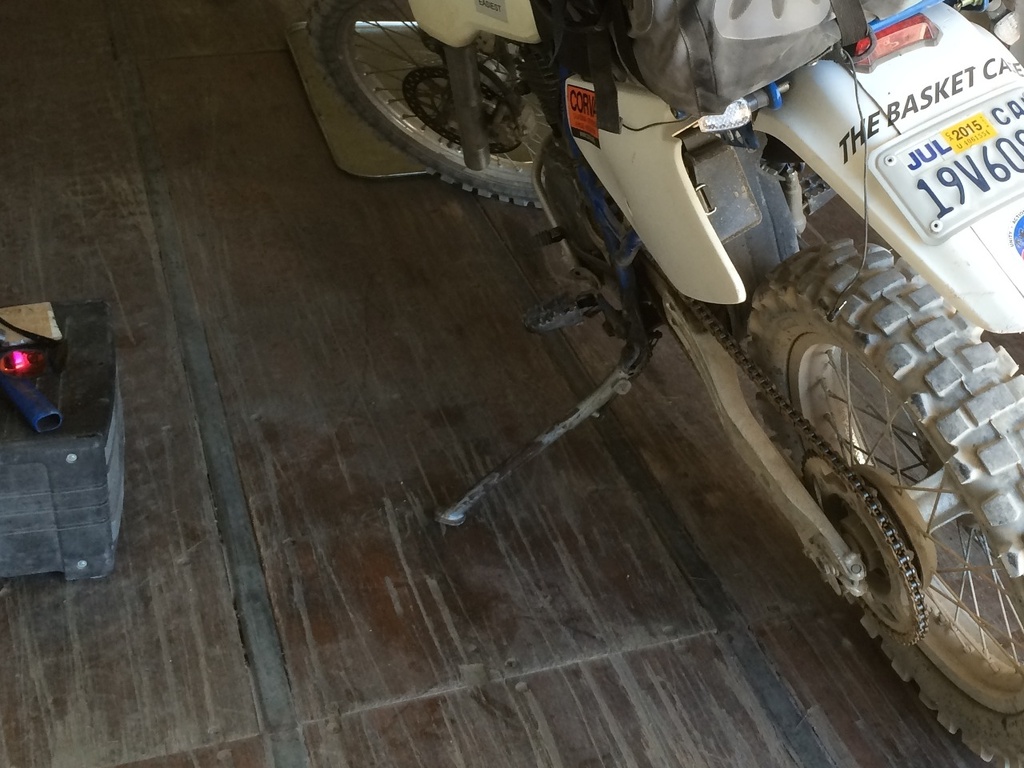 Now that the bike could hold itself up it was time to go for a ride. I got my gear together, refilled my water bladders, and suited up. I decided on a simple solo run up the old Darwin toll road to have lunch at the headframe. I tucked a note under Joel's windshield wiper letting him know I was out alone, where I was going, and when I left, and cleared PSR at 11:45 and opened the throttle. Not many pictures since I was busy riding, I've got some boring video I may post later, though.
My goal for lunch up on top of the ridge.

I made it up there without much trouble. Since I was alone I dropped my already slow speed down a notch so it took me about 40 minutes to get there. Once I arrived I unpacked lunch and ate in the shade of the cabin.
I find that these tuna salad packs make a good moto lunch. The provide a good kick to get you back online and survive washboard well. I always pack one full meal and one small snack, the two are usually a good size for lunch.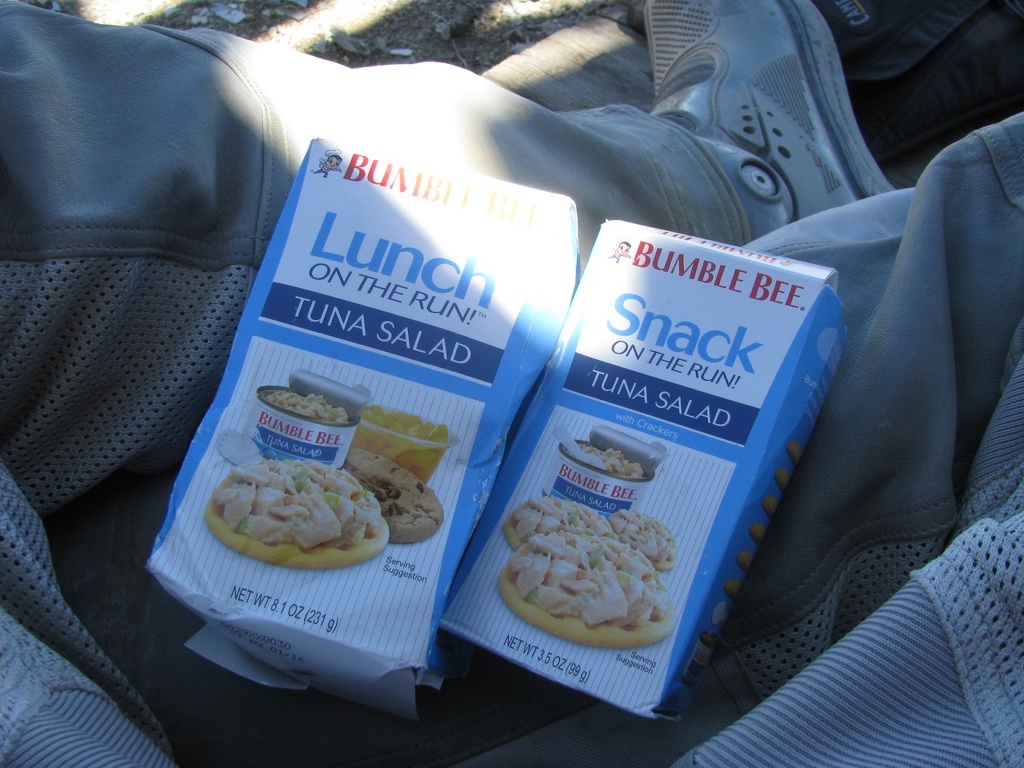 The cookie, however, never survives the vibration of a thumper.

Lunch with a view.

One nice thing about riding by yourself is you can kick back and relax a bit in the shade.

The headframe.

That cabin is in slightly better shape than my garage.

After lunch I mounted up, kicked the bike over, and took off into Darwin for the slab home. I wanted to get in on the showers before everybody got back in camp so opted not to take dirt back.
Quick photo op at the old post office.

Obligatory DVNP sign shot.

I had an uneventful ride back, grabbed the shower, then had a beer with Bill/slugdad.