Well if I'm ever going to fix the KLR I'll need to find out the extent of the problem.
The KLR is now almost as light as a KTM.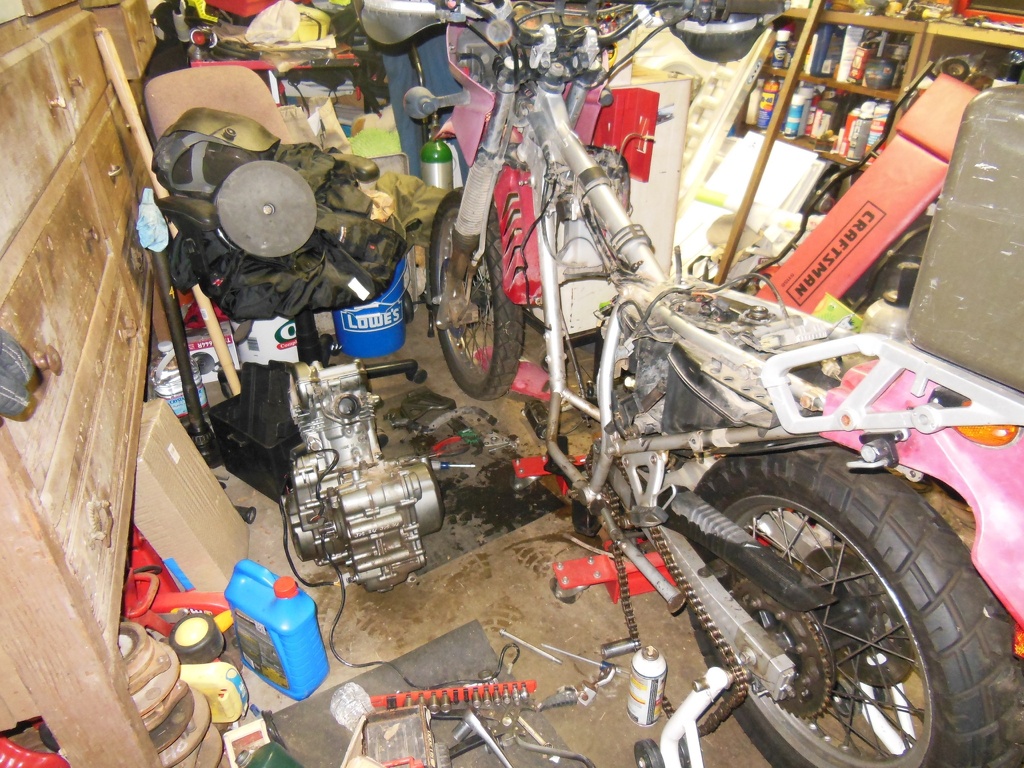 I guess I'm going to have to start tearing it down soon. Pity I have to pull the entire engine apart before I can see what I'm up against.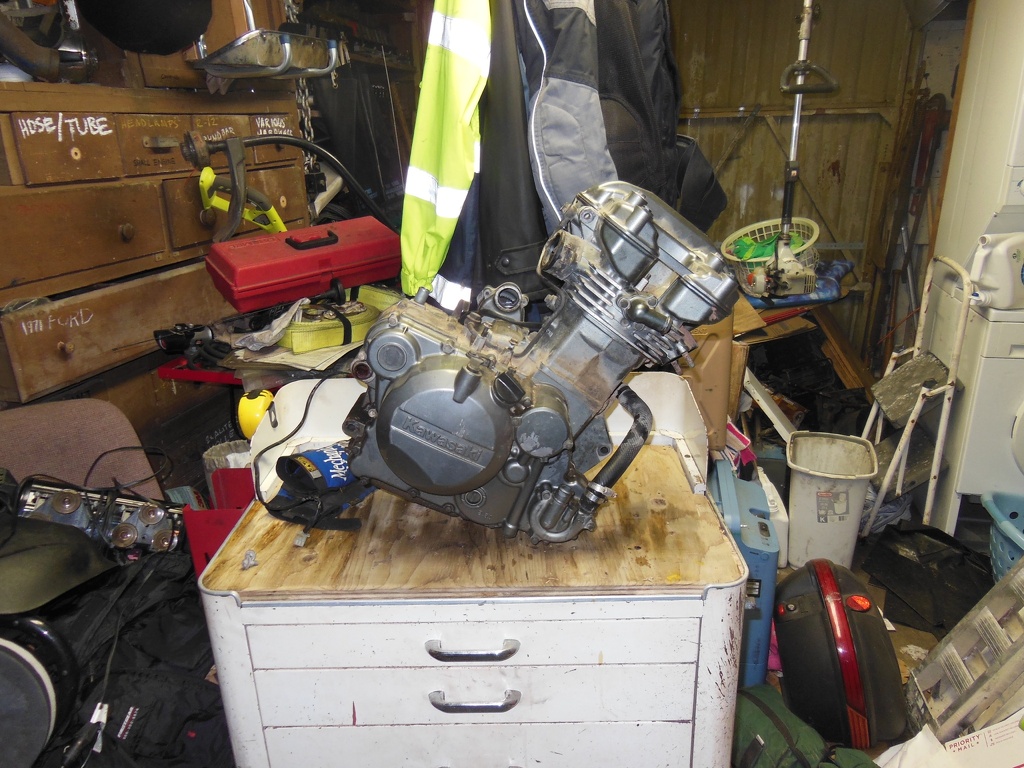 Even though it was after midnight I couldn't resist a quick peek at the top end. I was relieved to see this and even more relieved when I popped two cam caps and found normal wear.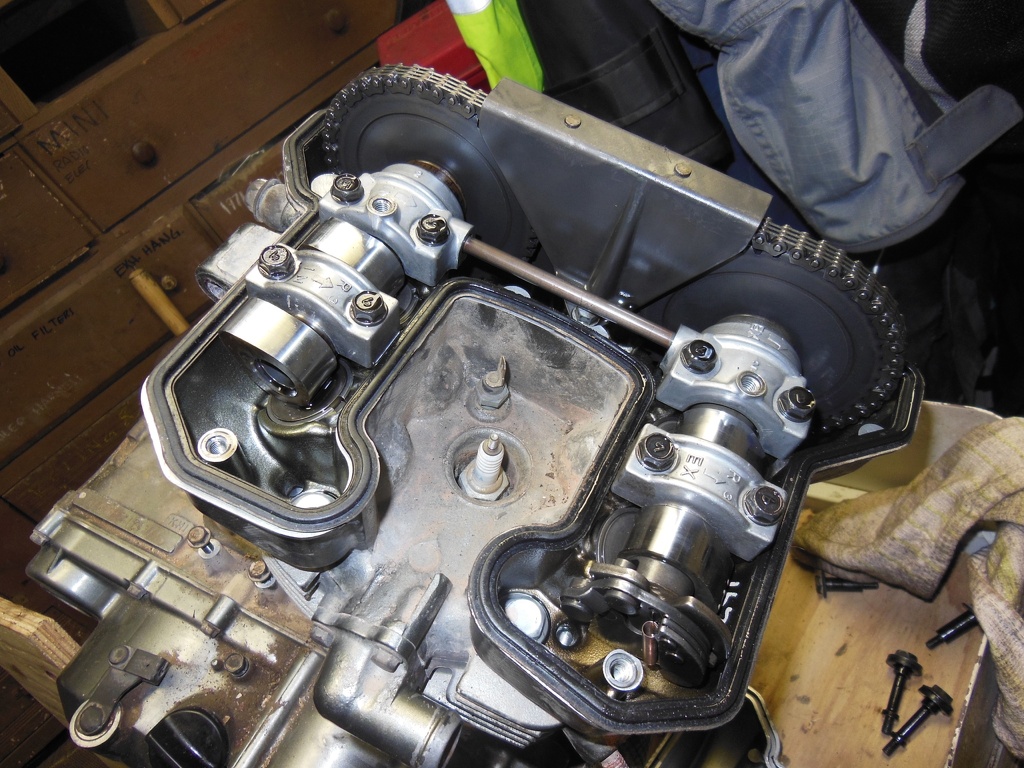 We'll see what comes next. I hope to start tearing down in a few days but I have a Jeep water pump in line first.
I want to ride again!